Monday (5 September) - Launch of opinion poll results
The European Parliament will soon vote in plenary on the EU Deforestation law. Ahead of this crucial vote, a broad coalition of consumer associations and conservation organisations have commissioned research firm GlobeScan to survey 9,000 citizens in Austria, Czechia, France, Italy, the Netherlands, Portugal, Germany, Spain and Sweden to gauge their views towards deforestation, their expectations, and their support for the new EU law.

The results of this poll will be presented in a webinar on Monday, 5 September at 2pm (CEST) - REGISTER HERE.
Tuesday & Thursday (6 - 8 September) - Screening of "THE TERRITORY" & Discussion on Deforestation" (Brussels & Venice Intl Film Festival)
'The Territory', co-created by director Alex Pritz and the Uru-eu-wau-wau Indigenous people of Brazil, takes audiences deep into the Amazon rainforest to show the devastating impact of deforestation on Indigenous land and community.
National Geographic, Think-Film Impact Production and ClientEarth are pleased to be collaborating, with support from the #Together4Forests campaign, invite you to the screening of this film. Young Indigenous activist KUAIMBÚ URU EU WAU WAU will join us in Brussels to bring a voice from the community. Also, the event will open with a keynote address by European Commissioner for Environment Virginijus Sinkevičius and the panel will be led by Members of the European Parliament Christophe Hansen and Marie Toussaint.
Time: 19:00 – 22:00 CEST
Location: UGC Cinema, Brussels. 38 Place De Brouckère, 1000 Bruxelles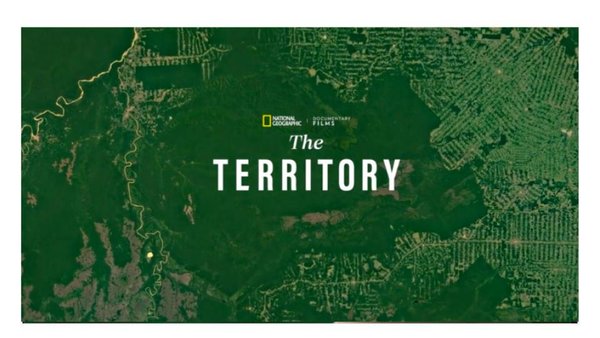 Wednesday (7 September) - Handover event
Citizens have been writing to MEPs this summer, asking them to use their influence to move towards an EU market with genuinely sustainable products. #Together4Forests NGOs, including WWF, ClientEarth, Fern, Global Witness, Greenpeace, WeMove and Avaaz, will present these messages to the rapporteur and shadow rapporteurs for the EU deforestation law. We will also be joined by young artists against deforestation: children up to 11 yo have been drawing their present fears, and future hopes for nature, and have created an album for MEPs.
Time: 13:00-14:00 CEST
Location: #Together4Forests mural, École Steiner Bruxelles, at Chaussee d'Etterbeek 182, in Etterbeek (Brussels), in the EU quarter, a few minutes away from the European Parliament.