Legal notice
This is a campaign website to enable a meaningful contribution to the European Commission's public consultation on "Deforestation and forest degradation – reducing the impact of products placed on the EU market".
Media proprietor and publisher
WWF European Policy Programme AISBL, Rue du Commerce 123, 1000 Brussels, Belgium.
Partners
Environmental Investigation Agency
Legal disclaimer
The content of these pages was prepared with utmost care. Nonetheless, we cannot assume liability for the timeless accuracy or completeness of the information.
The information on this website is not professional or legal advice. We cannot assume liability for any damage due to the use or inability to use this website including damages caused by viruses or inaccurate or incomplete information.
Our website contains links to external websites. As the content of these third-party websites are beyond our control, we cannot accept liability for them. Responsibility for the content of the linked pages is always held by the provider or operator of the pages.
This website is financed by the WWF European Policy Office with the support of the European Commission.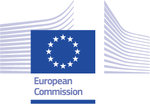 Copyright
All texts and pictures contained in this website are protected by trademark law. Publication is not permitted without expressed consent by the NGO coalition or the owners of any images used.
Info and contact: [email protected]