EU deforestation law cannot afford to lower level of ambition
10 November 2021
With just a week to go before the European Commission presents its legislative proposal, 56 NGOs from the #Together4Forests campaign are urging the Commission to not water down key elements of the future law. In a letter addressed to Commissioners Frans Timmermans and Virginijus Sinkevičius, the signatories indicate that if key elements of the text are weakened it will "drastically impair the EU's potential to achieve its objectives and fight climate change and biodiversity loss".
Over the last months, various organisations have given a series of recommendations to the Commission on the key elements needed for ambitious and effective legislation. These include, among others: a) the protection of ecosystems other than forests and of internationally recognised human rights, b) the inclusion of provisions on finance, c) the comprehensive definition of the product scope, and, d) the need to avoid exemptions to the due diligence for goods originating from supposedly "low risk" countries.
Read the letter here.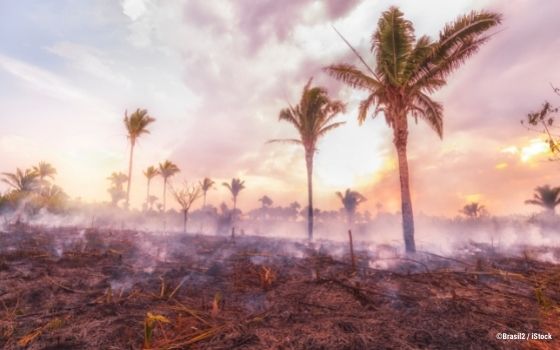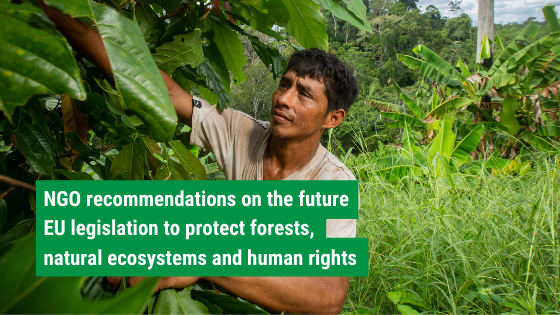 What should a new legislation to address EU-driven deforestation look like?
7 May 2021
Client Earth, Conservation International EU, Fern, Environmental Investigation Agency, Global Witness, Greenpeace, Wilderness Conservation Society, Greenpeace and WWF are calling on the EU to ensure commodities and products placed on the EU market are sustainable and not linked to the destruction or degradation of natural forests or other natural ecosystems, nor to human rights' violations.
Read the NGO briefing here: NGO recommendations- EU Regulation to address forest and human rights impacts.pdf
---
Date And Time
About this event
The one million+ submissions to the EU's public consultation on deforestation were handed over to the European Commission on Monday 14 December in an online event. The signatures were received by Commissioner Frans Timmermans, First Vice-President of the EU Commission, and Commissioner Virginijus Sinkevičius, EU Commissioner for Environment, Oceans and Fisheries.
You can watch the recording of the event here.
(Passcode: NoqBD6&$)